Posted on
By Team Brompton Junction Melbourne
Posted in Commuter bike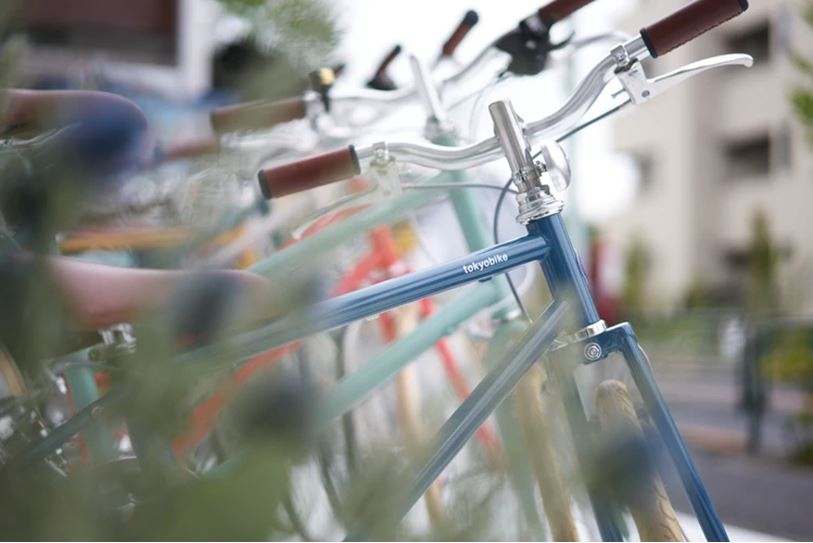 We've recently said Konichiwa! to the delightful Tokyo Bike range!
Tokyo Bike is a small, independent bicycle company established 20 years ago in Tokyo, Japan's bustling capital city. Light and easy to ride, beautiful to behold, a Tokyo Bike is more than a tool for transport. Designed to emphasise comfort over speed, enjoyment of the journey is considered as important as arriving safely to your destination. 
The timeless aesthetic captured by Tokyo Bike is centred around the light-weight Chromoly steel frames on 26″ wheels. The smaller wheel size makes Tokyo Bikes compact and effortless to accelerate and manoeuvre in traffic. Perfect for daily life in the city, either as a first bike or for seasoned riders after a comfortable alternative to a road bike. 
Bisou is a unisex bike, suitable for anyone who prefers a leisurely ride. In particular, this bike allows its wearer to ride easily without traditional 'bike-friendly' clothing, and is available in a selection of gloss colour finishes. The Bisou has 7 speeds allowing you to tackle hills with ease and 26″ wheels which handle stop-start journeys more easily. The Shimano Trigger Shifter system allows for simple and efficient gear shifting.
CS26 "Classic Sport" is a contemporary urban all-rounder that exemplifies Tokyo Bike's signature simplicity and functionality. The lightweight triangle frame is fitted with 8 speeds, 26" wheels and a slightly upright handlebar, delivering a smooth and agile ride with a refreshing balance of comfort and speed. Presented in a distinctive semi-matte finish, Classic Sport is as beautiful to look at as it is to ride.
Mono is perfect for fun jaunts around the neighbourhood, or as your no-fuss single speed city commuter. The lightweight frame combined with 26″ wheels provides a fuss free and really sweet ride. 
Mono II is as lightweight and fuss-free as the Mono, but offers the aesthetics and easy ride thanks to the step-thru frame of the Bisou. Relax and enjoy your journey.
All models are easily customisable. The versatile frames are fitted with eyelets for mounting mudguards, racks, baskets and bottle cages as well as providing space for a wide variety of tyre options. 
We've already fallen in love with these delightful bikes – we're confident that you'll love them too. All models are available to view and test ride in store now.