For many of us, our attempts to get stuff done is a daily and weekly challenge. Many of our customers have delighted in the cheaper running cost, versatility and freedom of a Tern Electric Cargo bike in comparison to the family car. Here we give a brief overview of the different Tern models offered in store.
For many of us, our attempts to get stuff done is a daily and weekly challenge. Tackled one - or five - tasks at time. Time is money, and anything that makes life easier and simpler is a big win. It's no wonder then, that so many of our customers have delighted in the cheaper running cost, versatility and freedom of a Tern Electric Cargo bike in comparison to the family car.
The range of Tern bikes available to test ride and purchase has expanded from a couple of GSD's when they were first released to half a dozen models in a few short years. From a proper car-replacement vehicle to a compact e-bike that can easily carry a load when required. The extra-low centre of gravity across all the Tern range ensures easy handling and stability, even under load.
Often used as a family vehicle, shared between two adult riders, one of the biggest features is the ease with which it can be configured to comfortably suit people of different heights – no tools required! If you were buying a car, you'd assume your spouse, partner, teenager, and best friend could use it, too. Why shouldn't the same hold true for your family e-bike?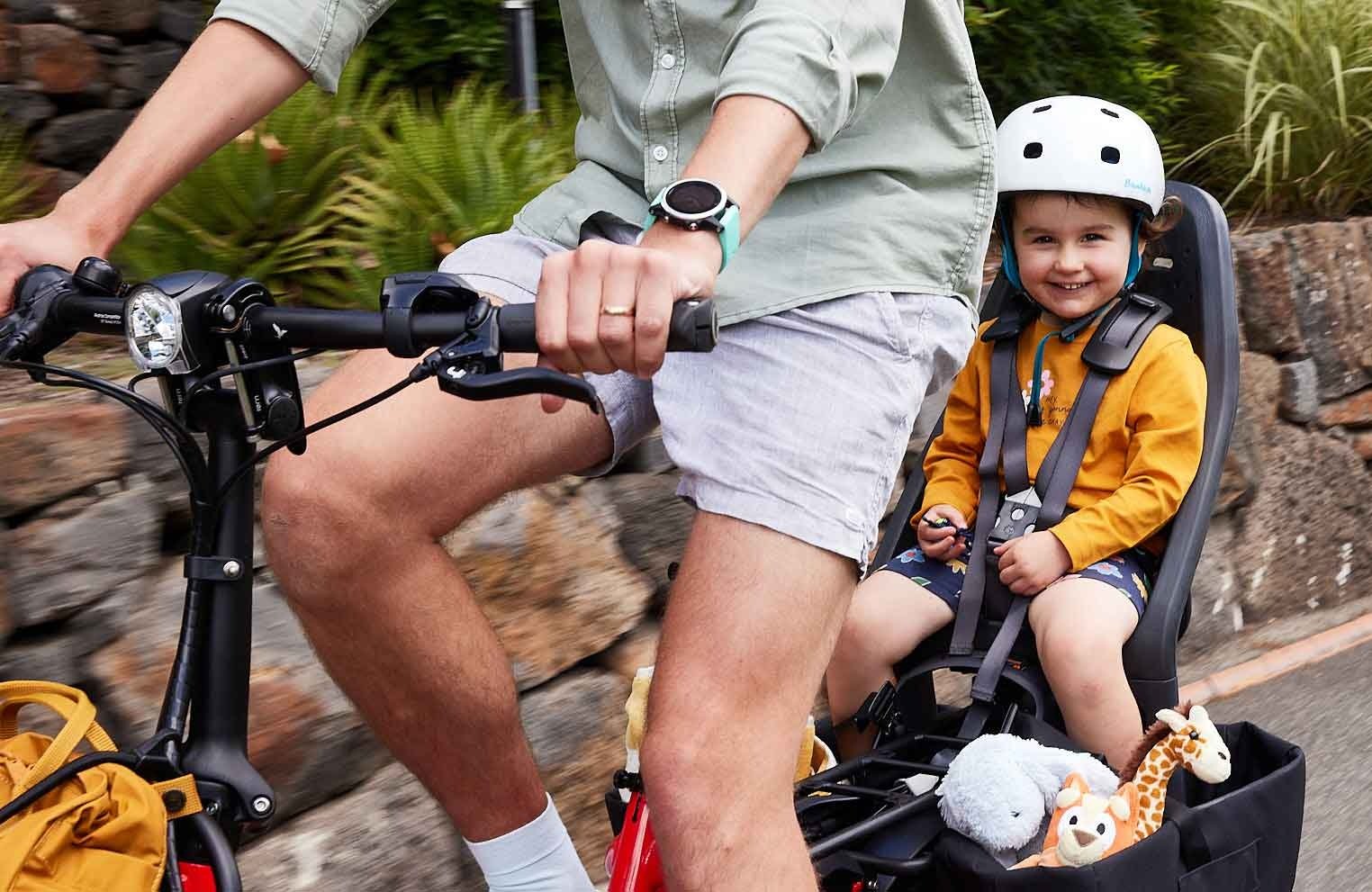 GSD (E-Cargo Bike)
"Get Stuff Done" is a perfect name for this electric cargo bike. With a frame strong enough to safely transport up to 200kg, with a maximum of 100kg on the rear. An ever-increasing range of useful panniers, front racks and other accessories allows owners the flexibility to get really creative with what and how they carry stuff. This is truly is a viable car-replacement for so many!
Going adventuring and need more battery range? The GSD has a second battery cradle to ensure you never run out of assistance.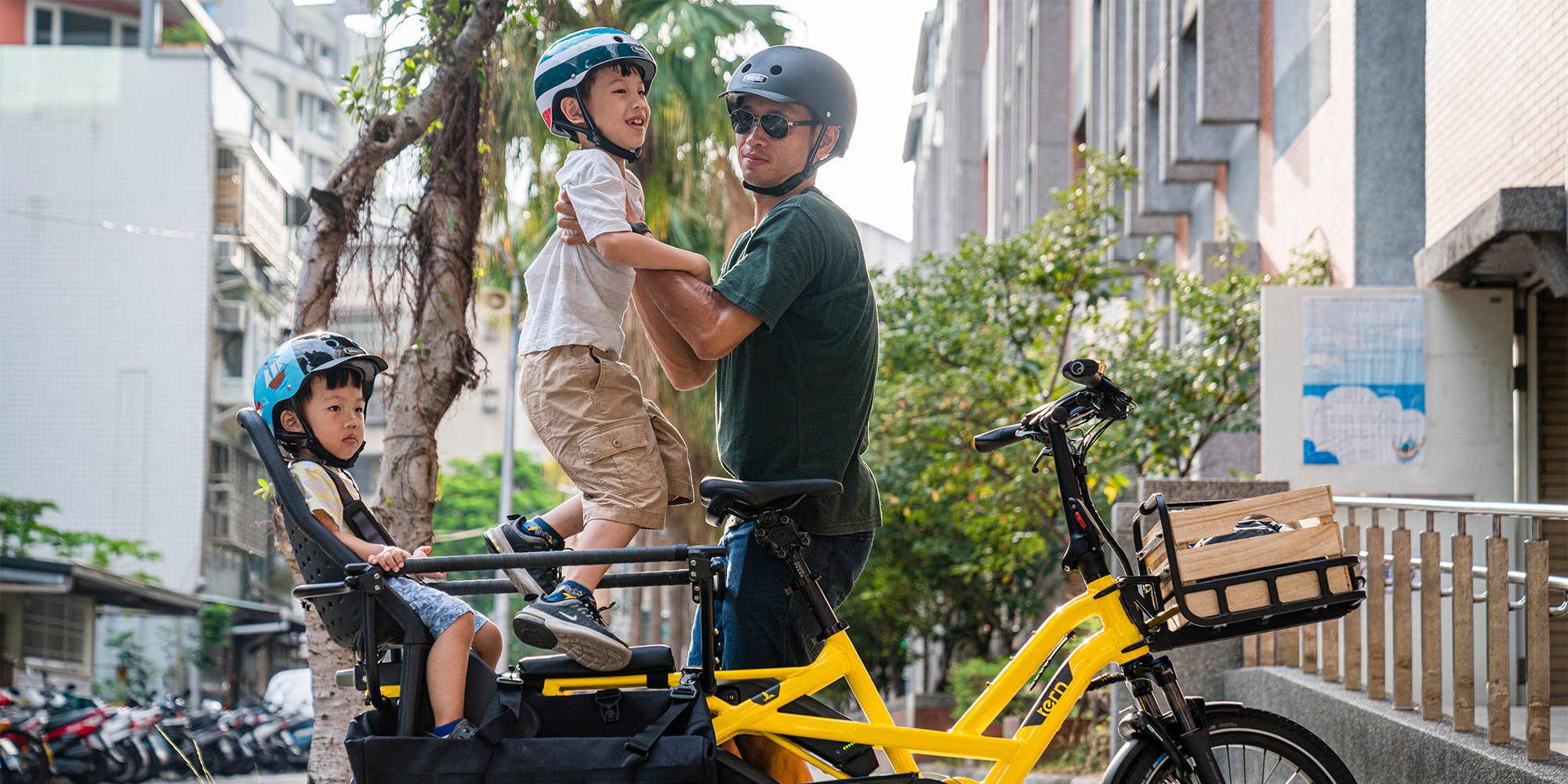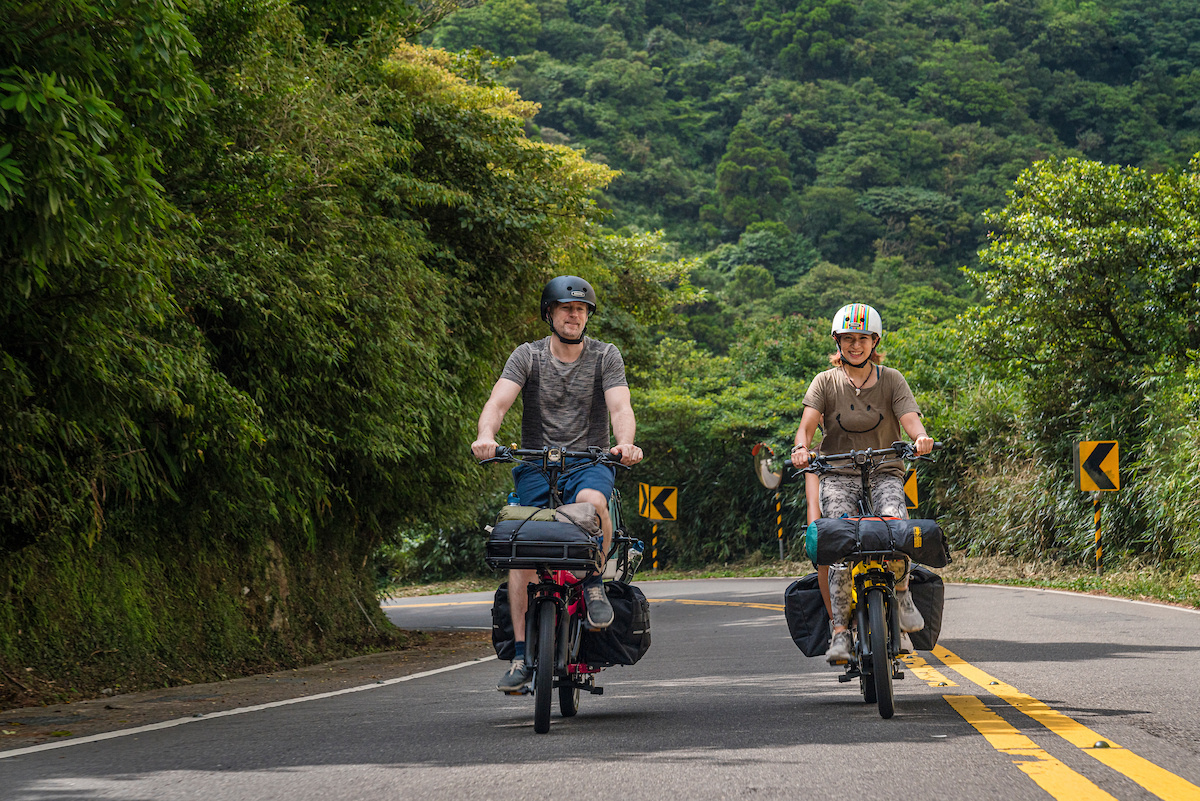 HSD (E-Cargo Bike)
When you "Haul Stuff Daily" – weekly groceries, a passenger (two or four legged variety), picnic supplies for your extended family, and all your urban hauling requirements. It's just the right amount of bike if you want the benefits of a cargo bike but still fancy the convenience and handling of something less bulky.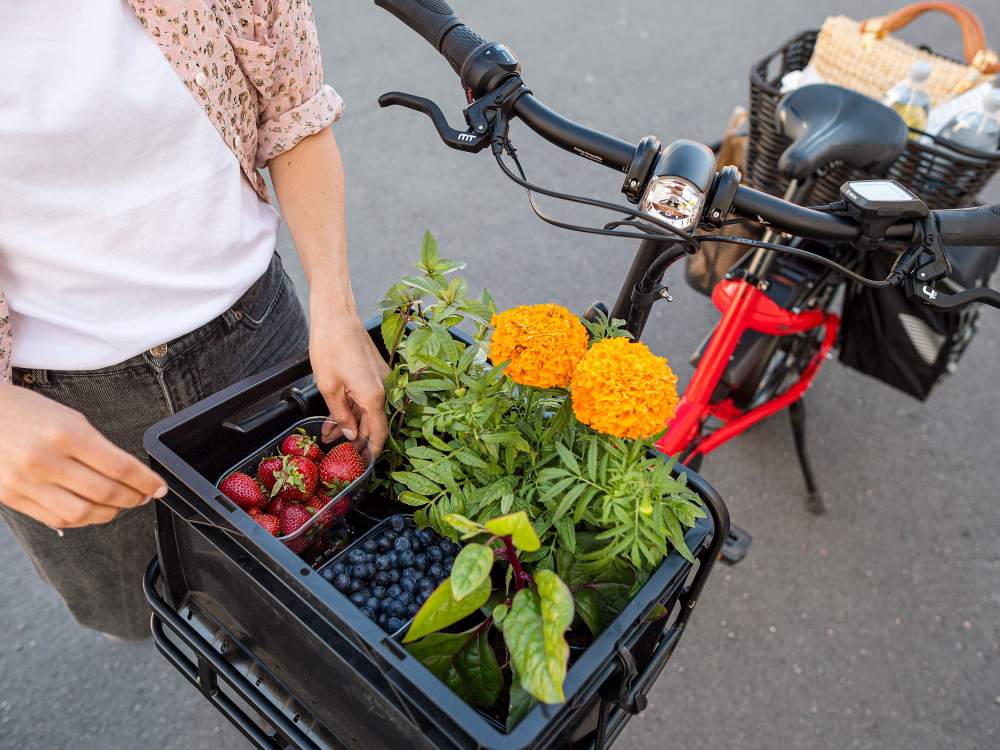 **COMING SOON!** Gen2 HSD's will be fitted with a smart electronic lock that activates automatically when you park, disabling the e-bike system and helping prevent theft. Your smartphone serves as the no-fuss digital key for unlocking the bike. S-Class models also include a high- decibel alarm with flashing LEDs to deter tampering, along with text notifications and GPS tracking in case the bike moves significantly.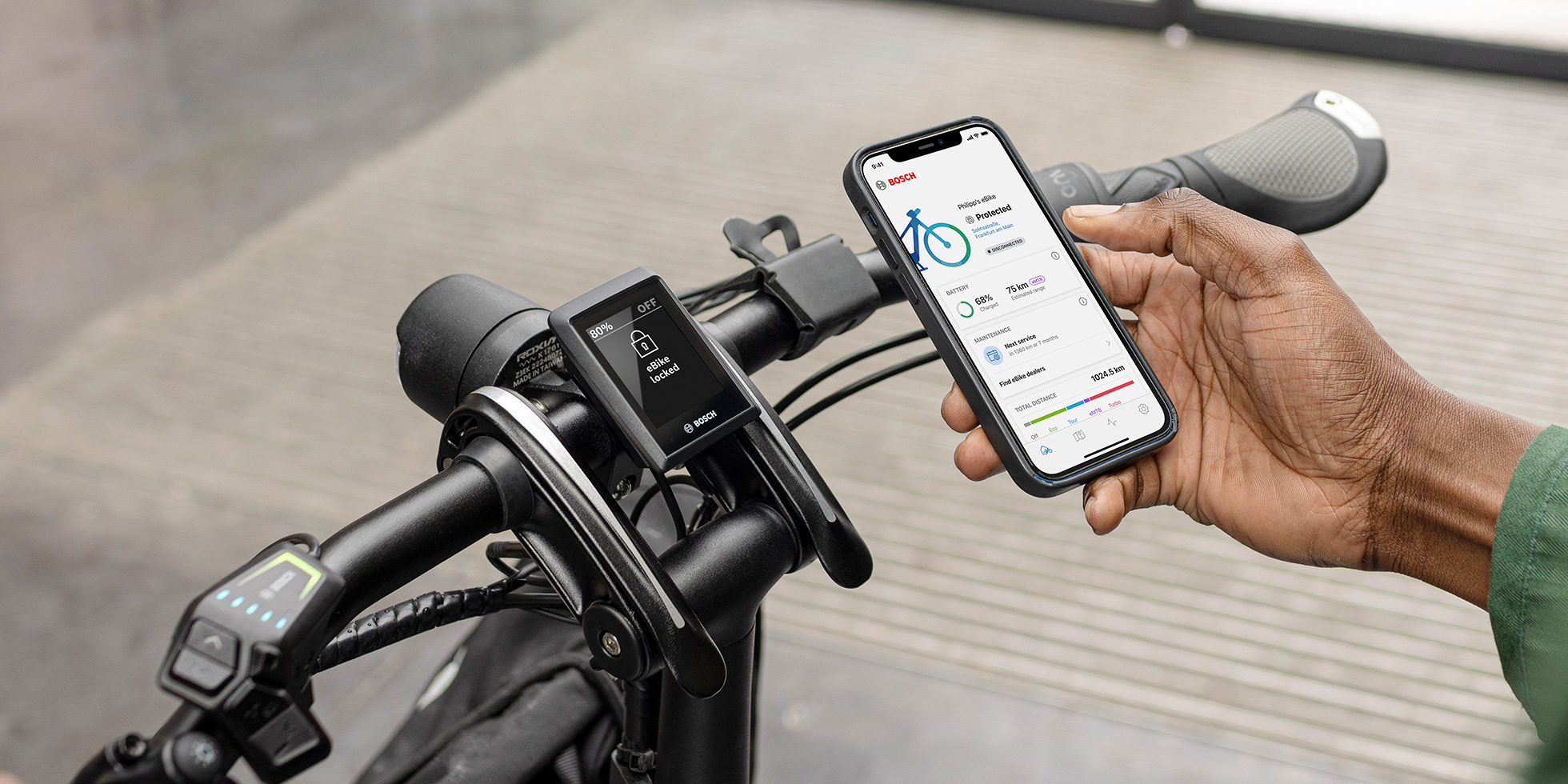 Rated to 80 kg, the sturdy Gen 2 Atlas H Rack is long and spacious enough to easily accommodate an adult passenger. Fully loaded, the HSD can now haul an impressive 180kg!
NBD (E-Bike)
For a ride that feels as easy and fun as it did on your "New Bike Day" you need an NBD. With an ultra-low step thru frame, this accommodating design can comfortably fit a wide range of rider heights and folding handlebars for easy storage. The Gaia Rack is certified to carry up to 27kg and works with many child seats.
Our most accessible bike yet, the NBD makes cycling No Big Deal. Manoeuvring along streets while staying balanced is now second nature thanks to a low centre of gravity that's key to a super stable ride. Riders have maximum control and power at their feet to tackle any adventure that awaits. The ultra-low stepover height makes getting off and then back on again a breeze—even if you're on the petite side.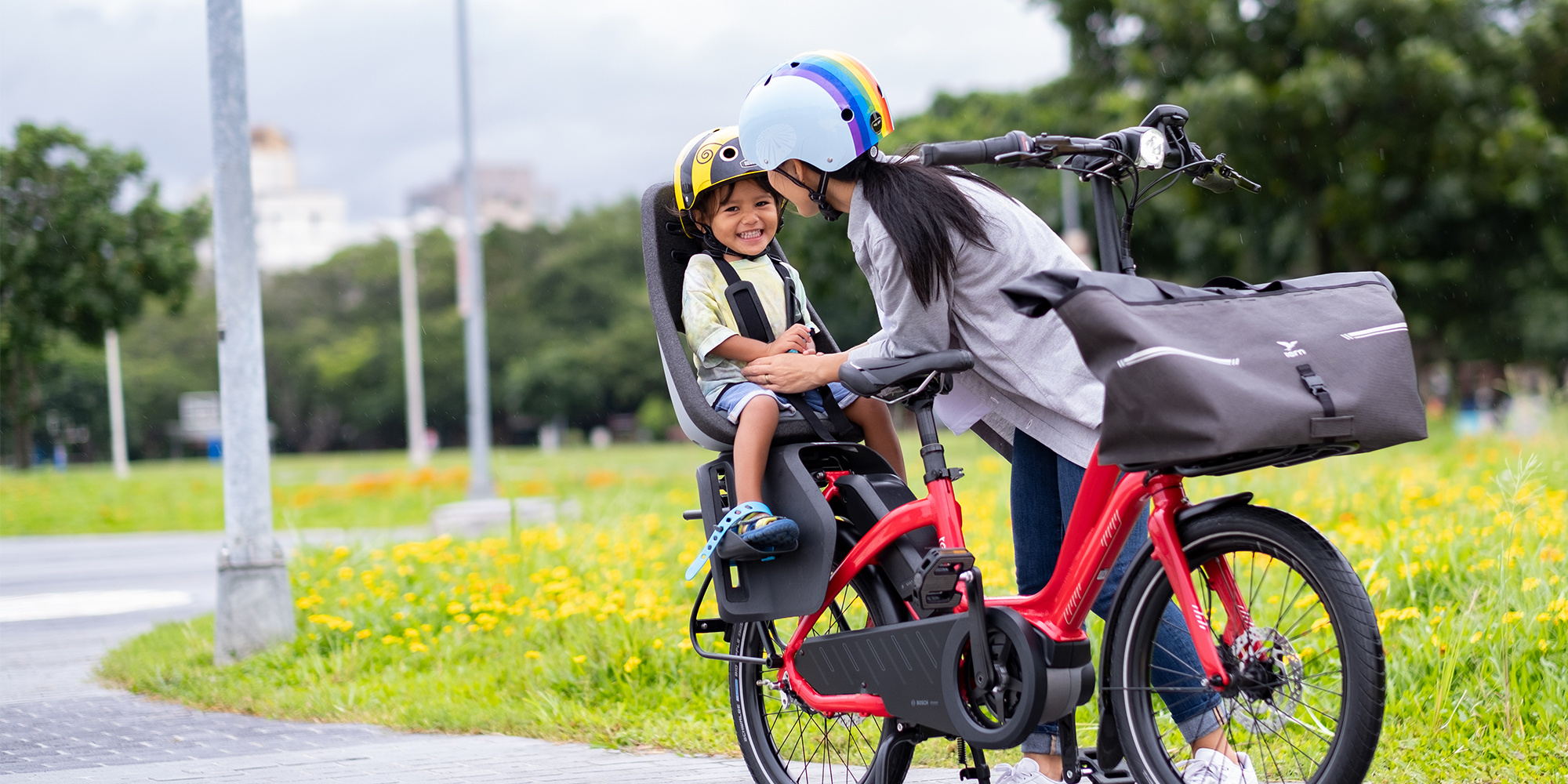 Vektron (E-Bike)
Shorten distances and flatten the hills on your commute. Or put a couple of Vektrons in the trunk of your car on your next trip, so you can explore further. With its 20" wheels and Bosch Performance drive train, it's a perfect bike for everything from weekend escapes to daily commuting. Folded, you'll save on storage space at home and work all whilst keeping your bike safely secure from the weather and thieves.
The integrated Atlas V Rack™ with its integrated 8-point mounting supports up to 27kg and works seamlessly with Thule Yepp Maxi and Dash® RM child seats—no adapters needed.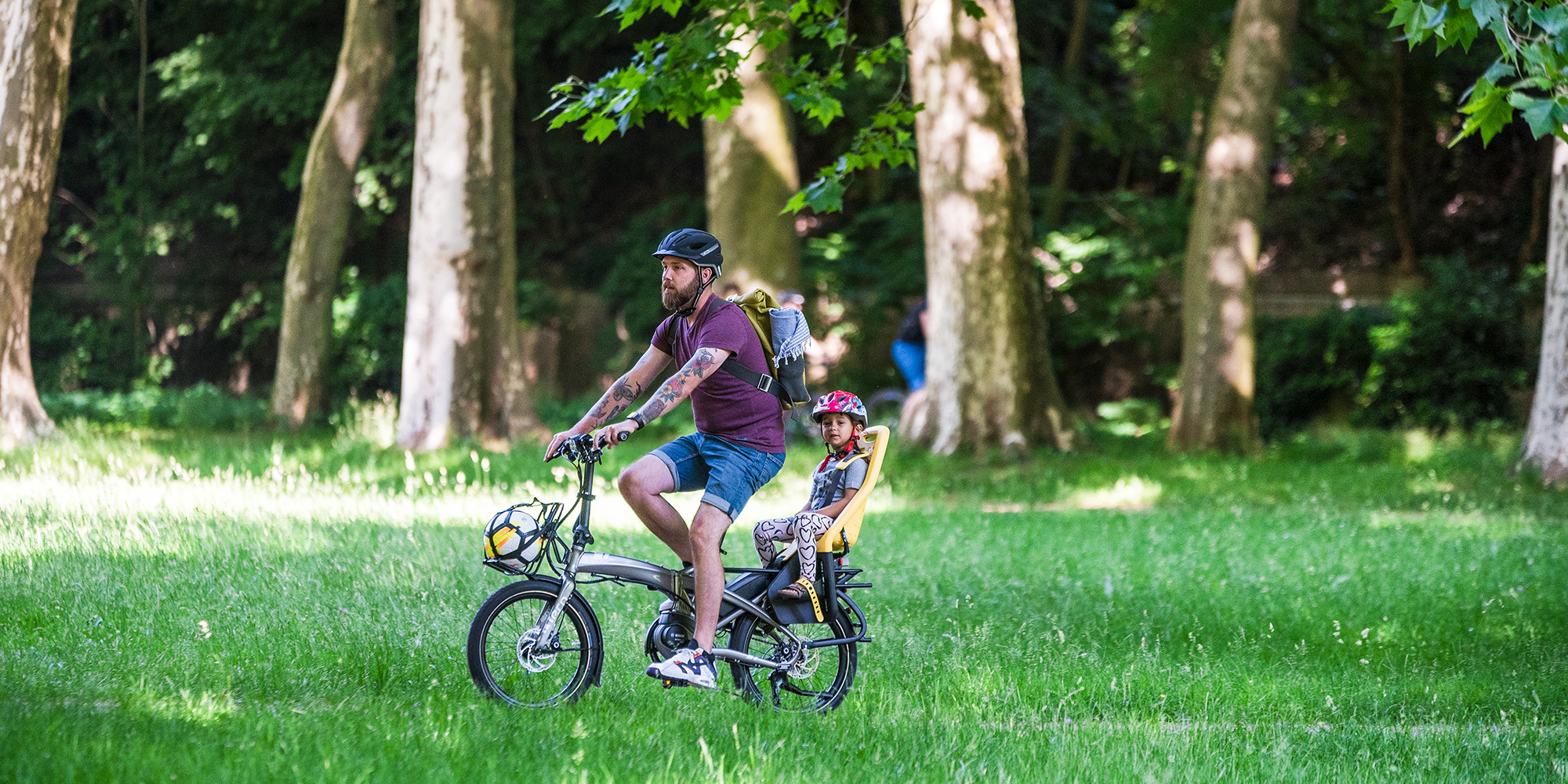 Quick Haul (Compact E-Cargo Bike)
The Quick Haul is a compact e-bike that's ready to tackle your daily grind. Think of it as a more affordable HSD. Small and unassuming enough to be your daily go-to, yet capable of handling big jobs with finesse.
Short, low-capacity rear racks found on most city/commuter bikes limit your hauling capacity (and make defaulting to a car more likely). Whereas the extra-long rear rack on a Quick Haul has a 50kg capacity, enabling you to do a LOT more—from hauling groceries to giving your kid a lift to school. Add an optional front rack to do both at once.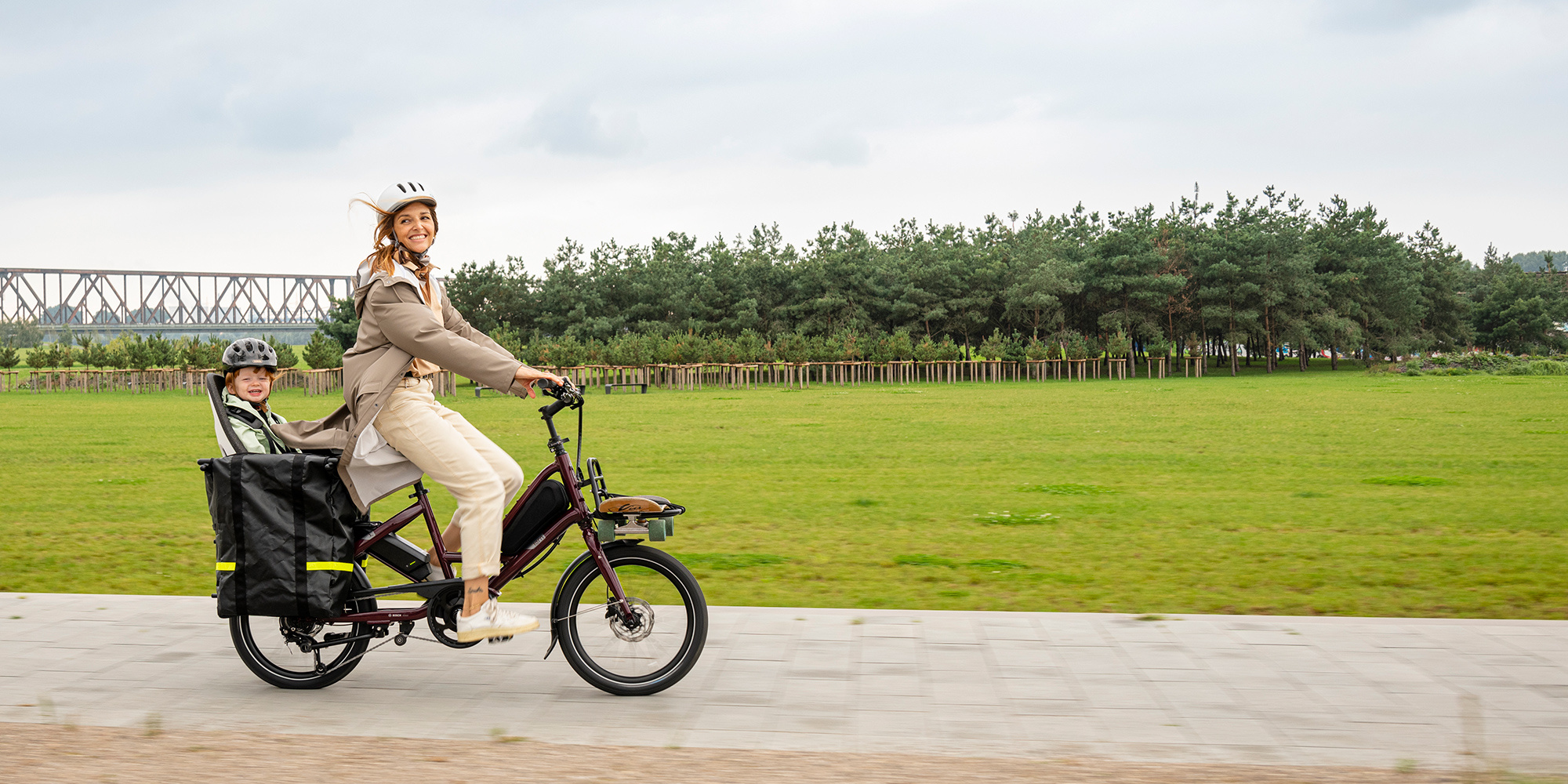 Short Haul (Compact Cargo Bike)
The Short Haul is the non-electric sibling of Quick Haul. With the same extra-long, extra strong, rear rack with a 50kg capacity, the Short Haul will be your family workhorse for years to come.
The Short Haul also features an 8spd cassette (11-34T), hydraulic disc brakes and the option of carrying more luggage on the front. Schwalbe Big Apple tyres provide reliable puncture protection and a comfortable level of cushioning over bumps.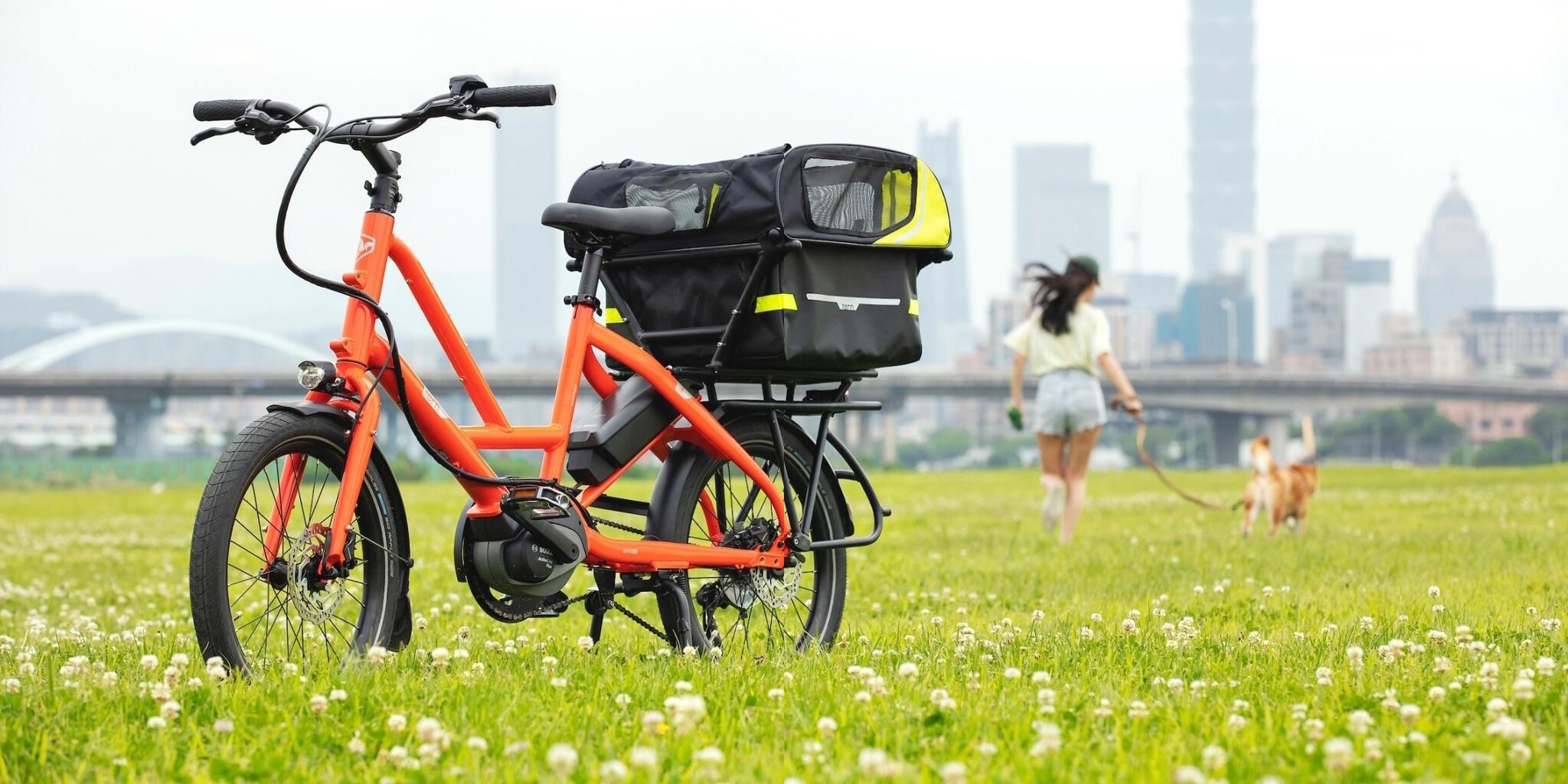 Curious to find out more? Come in and chat to our experienced staff about how getting stuff done will be better with a Tern bike!