Posted on
By Stuart Armstrong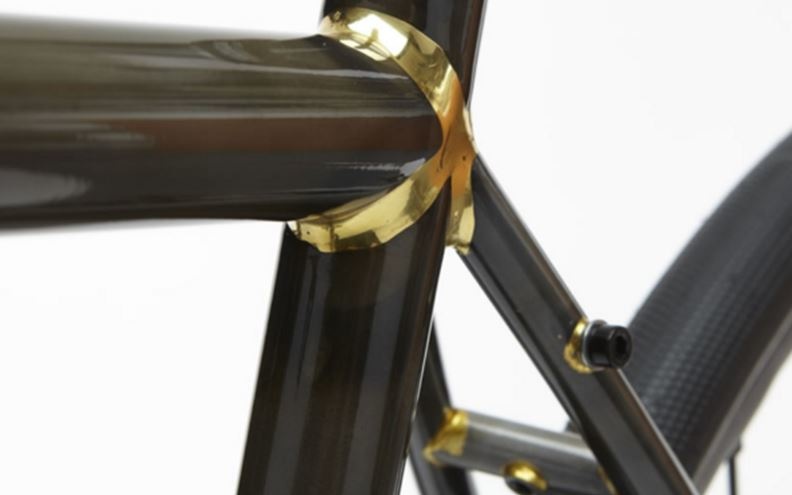 Old meets new in a way that will keep you happily rolling into the future for a long time to come.
Following the success of their 2016 model, Kona have done some great things this year with their new 2017 Roadhouse. Blending the old with the new, they have produced a real classic. The Kona Roadhouse has a very pleasing aesthetic. It's beautiful! While it is traditional in design, underneath it is bursting with high tech features.  And just like last year, Australia's complement of this limited model is sure to sell out early.

This year the Roadhouse is made from high-end Reynolds 853 proprietary steel tubing, which delivers a ride that only steel is capable of.  Here at Velo we've always stocked steel; we ride it, we love it.  Steel gives your frame a suppleness as well as longevity.  And, unlike what you'll find on a low-quality bike, good steel is surprisingly light.  Within the Roadhouse's frame there are some modern design features, such as a tapered head tube, improving ride quality, braking shudder, and lateral rigidity. In the tail of the bike we see flattened seat stay for optimized vertical compliance to increase the already smooth ride quality steel provides, while also making the bike stiffer laterally to ensure efficiency. Up the front we see some solid lightweight carbon forks to absorb any of the road vibrations you may run into.
While finishing of this beauty, the Roadhouse comes in its RAW form. That's right no colour needed here, nothing to hide, just bare, all original, timeless steel. See the frame's beauty and be proud of that Reynolds tubing. The frame is finished in a clear lacquer to protect it for years to come, while underneath they have built the frame off with beautiful gold fillet-brazing welds, so you can really see the precision and craftsmanship this frame has and understand this frame is the real deal and built to be ridden for decades to come.
Built around this beautiful frame design, the Kona Roadhouse encompasses some modern touches. Shimano's Ultegra 11-speed STI shifters (50×34 and 11-32) with hydraulic disc brakes, Ultegra compact crank set to take you up and down any road and a Mavic Kysrium wheelset which is firmly attached to the bike with thru-axles on both front and rear hubs. Thru-axles allow the wheel to be quickly and properly positioned in the frame before the axle is inserted, improving the connection the wheels have with the bike, ensuring improved feel, braking and handling. Schwalbe S-One Raceguards with a plush 30mm diameter will roll reliably, fast and smooth. All of this, and we're guessing you're all wondering about the Kona Roadhouse weight – all of this and it's still a shade under 10kgs!
Come in and see one in person.  But beware, take it for a spin and you may have to leave with one, and a matching smile on your face.